Group Advisor
A veteran in the industry, Mr. Rajendra Jain is extremely respected across the real estate spectrum for his simple demeanour and sharp business acumen. Mr. Rajendra Jain is the pioneer behind Rajgir Builders, and his approach to streamlined development has inspired the disciplined practices of excellence that are still stringently followed at Harmony Lifestyles Group. His leadership was directly responsible for more than 30 residential and commercial projects between 1974 and 2004 in some of the most prime areas of Mumbai. Several of these projects included the redevelopment of old chawls and dilapidated buildings, as he believes in empowering everyone with access to contemporary lifestyles. A graduate in Agriculture from the 1960s, he has served as the former chairman of SAJ Hotels & Reports, one of the largest recreational resorts in scenic Mahabaleshwar. He was instrumental in setting up a 100 bed hospital in Udaipur, which was inaugurated by the former President of India, Smt. Pratibha Patil.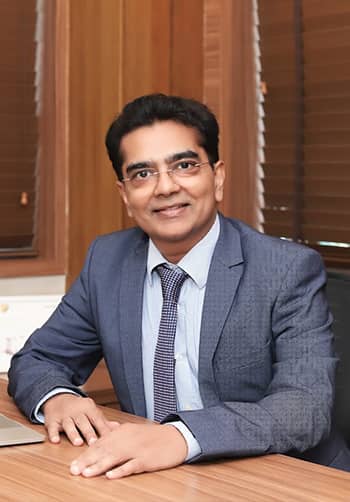 Chairman & Managing Director
Deepak Jain's vision and values have shaped Harmony Lifestyles Group's growth and success, making it one of the most recognized and trusted real estate brands in India today. Spearheading the group since 2005, Deepak Jain serves as its Managing Director & CEO, with over 20 years of hands-on experience in all aspects of the real estate industry. Deepak Jain was instrumental in steering the organisation through one of the most difficult periods in Indian real estate scenario, while helping the company maintain a debt free status and spearheading approximately half a million square feet of development as well. Deepak Jain holds an MBA (Marketing) degree and a Strategic Leadership Certificate from The Wharton School, USA. His leadership has been felicitated by various awards such as the Innovative Marketing Award – 2008, India's Achievers Award – 2011, Corporate Excellence Award – 2015, Real Estate Icon – 2016, and Harmony Lifestyles Group was awarded as India's No. 1 Brand in the Real Estate Category by IBC International, USA in May 2016.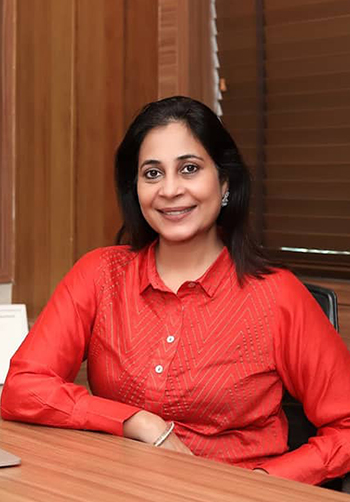 Director
Mrs. Pooja Jain
Pooja Jain is the founding Managing Trustee of the Harmony Lifestyles Foundation, a registered charitable trust focused on health, education, and the environment. She has been instrumental in the firm's philanthropic efforts in the healthcare space, including setting up a 100-bed hospital in Udaipur, inaugurated by the former President of India, Smt. Pratibha Patil. Pooja has been investing actively in the Indian public markets since 2014, including equity shares, futures, and options, and brings strategic inputs to the firm's other lines of business. Pooja has completed the Post Graduate Management Programme for Women at the S.P. Jain Institute of Management and Research. She is an active member of the Rotary Club of Elegant, first as Youth Director and currently serving as Club Admin Director, and is a devoted practitioner of Nichiren Buddhism.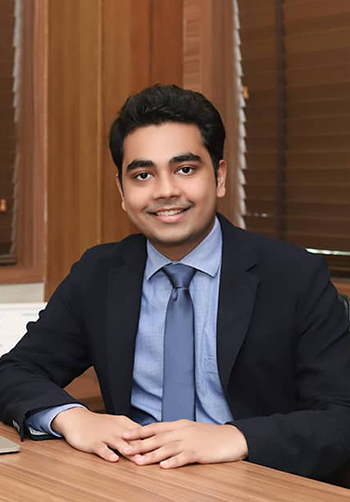 Investment Associate
Mr. Maulik Jain
Maulik Jain joined Harmony Lifestyles Group as an Investment Associate in 2022. He is responsible for setting up the family office institutional investment platform, Harmony Ventures, driving early-stage sustainability-themed investments in the Indian VC ecosystem, in partnership with leading Indian incubators and VCs. Maulik leads the firm's ESG practice, implementing environmental solutions across the Group's business operations and charitable activities. He is also involved with origination, pre-execution, and fundraising activities for the Group's real-estate portfolio. Previously, Maulik spent ~3 years working across various banking roles at J.P. Morgan's office in London. He holds a first-class bachelor's and master's degree in economics from the University of Cambridge, UK. Outside of work, Maulik has been an actively engaged community leader within the Effective Altruism movement since 2016, a member of the Global Shapers Community, and takes an avid interest in global markets.
Supported by a team of experienced professionals including finance & accounting, legal, liaison, and marketing heads for over 2 decades